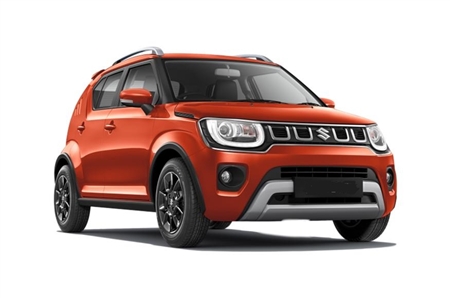 The Ignis is a Maruti Suzuki hatchback like no other. Funky and fresh, the Ignis is also a model that's polarising in look. Formerly also available with a diesel engine, the Ignis is now sold in petrol-manual and petrol-AMT forms. It holds the distinction of being the most affordable car to be sold from Maruti Suzuki's premium Nexa network.
Maruti Suzuki Ignis Quick Review
While the Ignis' exterior design is a love-it-or-hate it affair, its cabin will attract a more uniform positive opinion. There's a good deal of space on offer for what is essentially a small car. Even the design and execution of the dashboard is a break from the norm.
The Maruti Suzuki Ignis petrol's 83hp, 1.2-litre engine is a delight, delivering peppy responses and good efficiency. You'd be best served by the 5-speed manual transmission, since the AMT petrol-automatic dials back the fun and is more suited to a relaxed driving style. Ride quality is fine and you won't have any trouble placing the Ignis, even in tight confines.
The petrol-manual is the better engine-gearbox combination and is the one we'd recommend on the Ignis. You'd also experience the best of the Ignis if you opt for the fully-loaded Alpha trim. The Alpha trim cars feature Maruti's 7.0-inch touchscreen infotainment system and include LED headlights as well, which provide excellent illumination. You also have the option to personalise your Ignis with roof decals, and the like, offered by Maruti.