– Audi applied for the new 'R8 Green Hell' name on 10 March
– Suggests an R8 iteration to displace Lamborghini's lap record at Green Hell (Nurburgring track)
Audi has applied to the European Union Intellectual Property Office to rope in the 'R8 Green Hell' moniker.
The intent behind this seems clear. A dedicated track-focussed Audi R8 may just be under development for all you know. As per reports, Audi has applied for the new nameplate for its 'vehicles, parts and fittings'.
So the question is, what will Audi's R8 need to beat the Lamborghini Aventador SVJ's 6:44.95 lap-time set back in 2018 at the 'Green Hell'? Sources speculate that in addition to tweaking the naturally-aspirated 5.2-litre V10-motor, the supercar could also receive a clever aerodynamic package to boost its overall capabilities. In other words, significant enough to give the R8 enough oomph to do the job.
Sadly, reports also reveal that this may be the company's last effort to spruce up the current R8 as its successor is set to have some sort of electrification. Stay tuned to CarWale for more information in the time to come. Audi R8Get Offers from Dealer
Never miss an updateReceive latest updates from CarWaleSubscribe Now
Top Performance Car Reviews on CarWale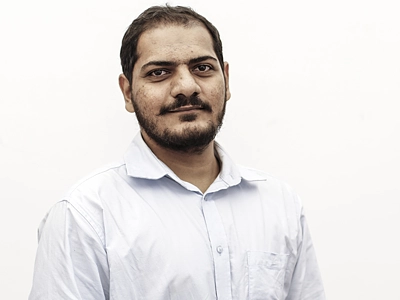 May 12, 2020, 08:45 AM IST41,107 Views
Introduction
We at CarWale are committed to helping you buy the best car which suits all your needs. But once in a while, there comes a car in our garage which brings an unfathomable delight to us petrol heads. These performance cars may not place high in terms of practicality, but they are capable of inducing an everlasting grin on the face of the nut sitting behind the steering wheel. So until we can get back to driving high-performance cars – unleashing their cerebral horsepower on the tarmac and burning some unnecessary rubber at every given opportunity – let us have look back at some of the best performance cars we have already driven.
Top Performance Car Reviews on CarWale
Our teammate, Venkat Desirazu, got the taste of his first Lambo experience last year at the MMRT race track. The Huracan Evo he drove is powered by Lamborghini's renowned 5.2-litre naturally-aspirated V10 pushing out a rather monstrous 630bhp and 640Nm. With a kerb weight of 1422kgs, the Evo is capable of reaching 0-100kmph in just 2.9-seconds!
Lamborghini Huracan Evo Drive Experience
In a casual glance, it would look like any other 5 Series. But the M5 is a super saloon which can drop kids to school after eating hardcore supercars for breakfast. Its 4.4-litre twin-turbo V8 produces 616bhp and 750Nm (that's more torque than the aforementioned Huracan). It can seat five in comfort and can also do rounds of Nurburgring all day.
'Beast of Green Hell' is its name. For the Mercedes-AMG GT R clocked the gruesome Nurburgring (where it was developed) in just 7:10.92 seconds earning itself a lap record. The AMG GT R graced its presence at our CarWale Track Day and it managed to unleash its 600bhp on MMRT as well.
2018 CarWale Track Day: Mercedes-AMG GT R
Also part of our track day outing, the Audi R8 V10 Plus was a real stonker. With close to 610bhp on tap from its Lamborghini-derived 5.2-litre V10, the R8 Plus lapped MMRT in 1:54.42 seconds – the fastest lap time recorded at the 2018 CarWale track day. Need we say more?
2018 CarWale Track Day: Audi R8 V10 Plus
The SVR is a faster, louder and a more precise version of the already mad Jaguar F-Type R. It is the fastest car JLR made and it can do 0-100kmph in 3.5 seconds and has a top speed of 322kmph. This Leaping Car's 5.0-litre supercharged V8 punches out 567bhp and sounds glorious while doing so.
2018 Jaguar F-Type SVR First Drive Review
Call it a legend or the quintessential muscle car, the Mustang is an icon in its own right. Available for the first time in RHD configuration in its six-decade of history, the Mustang made its way to India in 2016. The Mustang's traditional 5.0-litre V8 has enough power to hurl you down a straight with smoking rear tyres, the tail wagging, and a smile plastered on the driver's face.
2016 Ford Mustang GT First Drive Review
Pictures by Kapil AnganeJaguar F-Type₹ 95.12 Lakh onwardsAvg. Ex-Showroom price
Never miss an updateReceive latest updates from CarWaleSubscribe Now
2021 Audi R8 Panther Edition unveiled
December 06, 2020, 11:15 AM IST18,601 Views
-To be available in rear-wheel-drive setup
-Limited to 30 units only
Audi has introduced an exclusive version of the R8 called the Panther Edition for the US market. Finished in the brand's premium interior and exterior design elements, the rear-wheel-drive model line is limited only for 30 unique buyers.
The exterior of the R8 Panther edition gets visual highlights in the form of a stealthy black color and carbon accents to distinguish itself from the standard one. The mirror housings, side air inlets and engine bay draped in carbon fibre give the car a more premium and superior feel. The 20-inch double-spoke alloys wrapped in Michelin Pilot 4S performance tyres are finished in contrasting red color. To add to the darkness, the front and rear four rings also get the blacked-out treatment.
The cabin of the sports coupe is dominated by racing seats stitched in crimson red Nappa leather which now gets electronic function for height adjustment. The interior is covered in black leather with red piping inserts and you can even get splashes of carbon fibre on both the virtual cockpit, air vents and centre console with the optional Carbon Package. There's Alcantara accents on the gear selector, headliner and steering wheel with a red marker at the 12 o'clock. Stereo is managed by a Bang & Olufsen sound system with 13 speakers.
Propelling the heart of the Panther will be the same 5.2-litre FSI naturally aspirated V10 engine developing 602bhp and 540Nm torque with all the power being sent to the rear wheels reaching an achievable top speed of 323 kmph. This specific model is also equipped with a sport exhaust system capable of amplifying the howl of the V10 motor with the help of a dedicated button on the steering wheel.
Audi
Audi R8
R8
R8 5.2 V10 Plus
Never miss an updateReceive latest updates from CarWaleSubscribe Now
CarWale's top YouTube video recommendations for 25 March 2020
March 25, 2020, 05:30 PM IST26,462 Views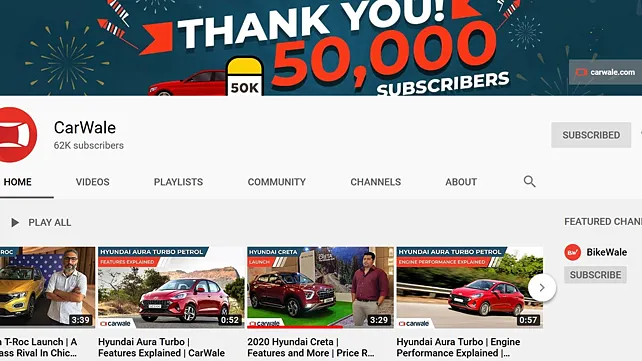 Stay indoors. Two key words to survival and we stand by it. However, sitting indoors doesn't mean you need to be bored thanks to the magic of this great entity called YouTube and its ability to provide you a multitude of entertainment literally anywhere you can imagine. Well we at CarWale love cars and so, in this time of need, will be providing you our daily list of car related video you can devour in the safety of your home!
Maruti Suzuki Wagon| Is the new Wagon R really value for money?
We begin with one of our own and this case it's a review of the Maruti Suzuki Wagon R. The Japanese automaker launched this generation of the Wagon R in early 2019. It's new on the outside, inside and since entering the market has been setting the sales charts on fire. What makes it tick? Well watch our five minute review to find out.
Climb Dance
One highly prepped French race car, a Finish driver with supernatural car control and a dirt race track snaking along a mountain in middle of the USA….intrigued? Well that's Climb Dance for you. Filmed during the 1988 running of the Pikes Peak Hill Climb, the five-and-a-half minute award winning video showcases the treachery of the mountain; Ari Vatanen's Finnish penchant for going sideways and of course the 600bhp AWD Peugeot 405 Turbo 16 going full tilt.
Pagani
From a wild hill climbing French race car, we come to exotic Italian hyper car and in this case it is the ultra-exclusive world of Pagani and its founder Horacio Pagani. The 45 minute documentary looks at the how the cars are made in the heart of Italian car country (Emilla Romagna), what they sound like and an insight into the thought process of Horacio Pagani himself.
Official 24 Hours of Le Mans channel
The 24 Hours of Le Mans is one of the greatest car races in the world. Held at the Circuit De La Sarthe, near the east of the country, it has been a technical proving ground for manufacturers for year now. This official channel has it all! Interviews, highlights, technical breakdowns and of course driver profiles!