In India, the Toyota Hilux is scheduled to be launched on 23rd January and will further boost the lifestyle pickup truck segment here in the country.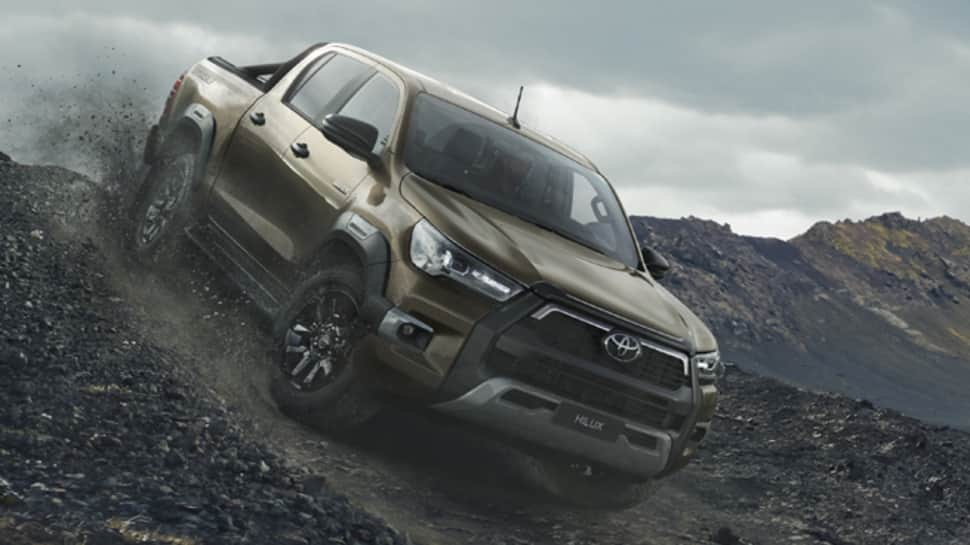 Toyota Hilux pickup truck set to launch in India on 23rd January, bookings open
Share:
Written By:
Zee Media Bureau
Updated:
Jan 08, 2022, 17:42 PM IST
Highlights
Toyota will launch its legendary Hilux pickup truck in India on 23rd January
Toyota Hilux is expected to cost around Rs 30 lakh
Toyota Hilux is based on the same IMV-2 platform as the Innova Crysta and Fortuner
The Toyota Hilux pickups will be launched on January 23 in India, and bookings have already begun for the vehicle. The price of the pickup varies depending on the dealer between Rs 50,000 and Rs 2 lakh. The Hilux marks Toyota's entry into the lifestyle pickup truck market, where the only legitimate competition is the Isuzu D-Max.
Innova Crysta and Fortuner, as well as the Hilux, are built on the IMV-2 platform. Therefore, many components, such as the four-wheel-drive system engine, gearbox and suspension, will be shared. Its length is 5,285mm and its wheelbase is 3,085mm. For comparison, the Fortuner's length is 4,795mm.
Also Watch
A 204-hp, 2.8-litre diesel engine is expected to power the Toyota Hilux, which will come with four-wheel drive. As a result, this engine boasts a staggering 500Nm of peak torque, making it a perfect match for this pickup truck. No information has been released about the transmission